The Journey: The Fence 5-27-2020
May 27, 2020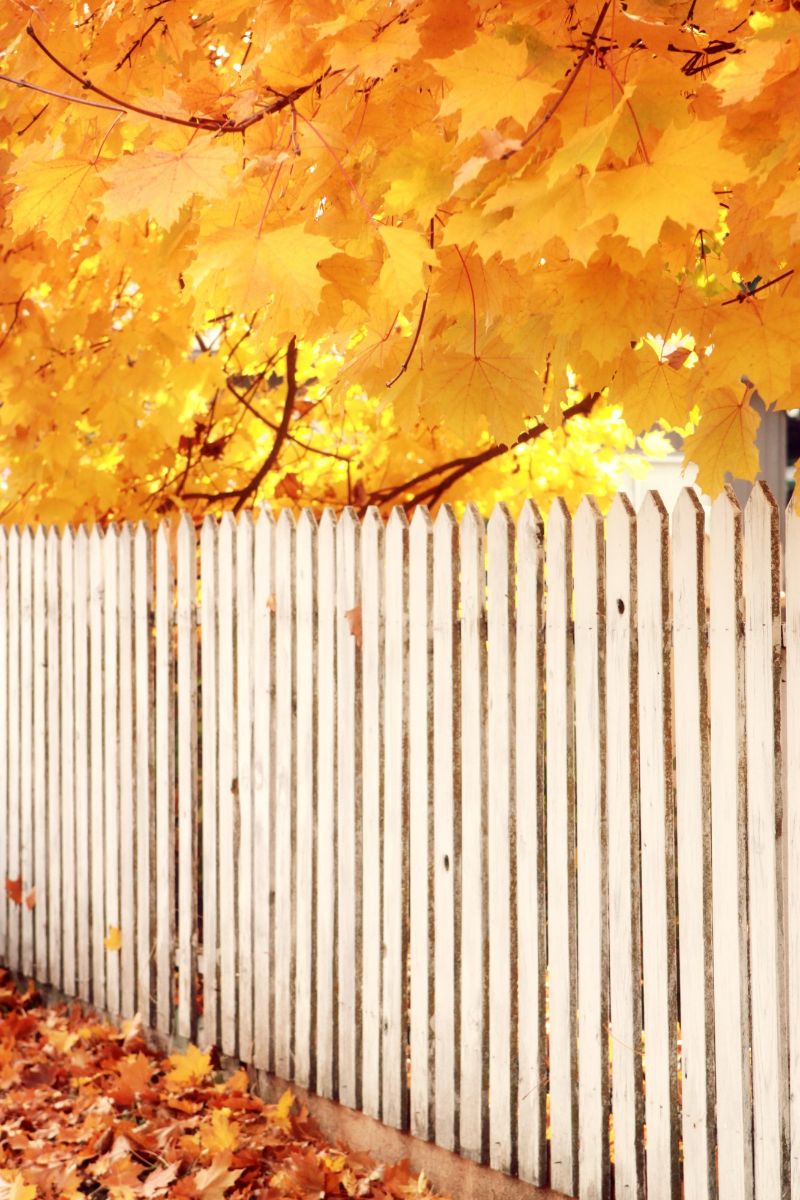 The Journey: The Fence
28Come to me, all you who are weary and burdened, and I will give you rest.
Matthew 11:28
Welcome to the Journey
Most of us don't think about how the Holy Spirit sets things up, the way He may arrange something well in advance or wait and take charge to make something happen in the moment. Either way, as we move along on the Journey, I always find it fascinating to watch for His hand and then the wonder He works right in front of us.
Janet and Cindy were backyard neighbors. Janet had a small garden that went almost to the picket fence that separated their yards. The fence was a good idea when Cindy's husband built it a few years back. Good because it kept Cindy's boisterous little grandkids out of Janet's garden when they were out running around in the back yard. Not that Janet minded them at all; it was good to hear the laughter and squeals of children outside again. It had been a while since her grandkids had grown up and moved away; off to lives of their own.
The ladies had been backyard neighbors for years and yet they hardly knew each other. Only enough to talk over the fence a few times in the summer, but that was all. Those talks would happen when Janet was out in the garden and Cindy in her yard feeding birds or cutting flowers. One would greet the other and they'd come to the fence for a friendly neighbor "how have you been" chat.
"Tomatoes are looking good."
"Want me to save you some?"
"Only if you have extra."
"I'm sure I will."
That sort of friendly; and on it went as time goes by. Tomatoes were handed over the fence, flowers came back, fence got painted and repaired a few times. People get used to people where they are, live and let live. Turn the page.
Then Janet's husband Richard passed away one winter and Cindy sent a "thinking of you" card. A little something to let Janet know she was on someone else's mind and heart at that difficult time. Sometimes that's all it takes to make a difference inside the pain. Sometimes that's all it takes, but nothing happened. Not that you could see anyway. Nothing happened until later in the spring, on one of those rare days when Janet and Cindy were out on a sunny day. The stage was set for something wonderful to come out of what had happened that cold winter.
Janet saw Cindy and waved. Most of us don't think about how the Holy Spirit sets things up, the way He may arrange something well in advance or wait and take charge to make something happen in the moment. The greeting, the sunshine, what else brought them both to the fence to check in. Cindy was checking on her neighbor and Janet wanted to be checked on. Leave it at that, friendship was more than kindled. As they talked it was a new kind of comfort for both of them. Then Janet said something wonderful. She motioned toward her house and asked, "Don't you go to the church there across from me?"
Most of us don't think about how the Holy Spirit sets things up. How He may start arranging something well in advance or choose to wait and take things as they are and make something happen in the moment. When Janet and Richard first bought their house years before, there was nothing but a cornfield across the road from them. It was long before they built a church or anything else over there.
That's what is so cool about questions such as Janet just asked and the moments that follow them. Because you know how the Spirit has already given Cindy and any of us the words to answer with when we listen for them. And they won't be a simple yes or no. The Spirit gives a believer the Good News to share with the world. So, the answer is going to be something creative and filled with Hope and Light, even if it doesn't sound that way to us; it will be for the ones who are asking!
It could have been days or weeks or even years before that day, when the Spirit started getting each of these ladies ready for just that moment. Does that sound crazy? Doesn't matter what it sounds like, it's true! For them to meet all innocent like that, innocent but ready for their lives to be changed forever. The Holy Spirit does what it will, and it happens every day with people all over the world. Hallelujah!
The Spirit had prepared Janet and Cindy for just that day, just that moment. What seems like nothing more than another few minutes of friendly neighbor talk at the fence will make an eternal difference. God promises it will. Did He take the time to mold them or make it happen on the fly just now as each of them came into their backyards on a sunny day? Doesn't matter, maybe a little of both. It was all Spirit we know that; God's plan, God's loving hand. God is always, always in control!
The Spirit is with Cindy and she perks up at Janet's question. "Yes, I've mentioned it a few times. David and I have been members there for ten years now. Why, would you like to go to the service with us some time?"
"I thought you might ask that," Janet answered right away, "I guess I'd like that but I've seen you walking over there by yourself early on Sunday mornings, quite a while before the service starts at nine thirty. Is there a Sunday school class?"
Cindy is an encourager. She heard the question and the Spirit told her what to do.
"Janet my dear," Cindy smiled from deep down inside, "I hope you are not busy this Sunday morning because I am going to do better than answer that question. I'm going to show you."
Janet's face flushed a little and her eyes brightened, like a child thinking of adventure.
"O.K." She smiled.
Cindy said, "I'll walk around the block like I always do and stop for you about eight o clock Sunday morning. You be ready for church girl; we can walk over there together."
Janet opened the door at five minutes after eight on Sunday morning to Cindy in her Sunday clothes. Cindy hardly recognized her friend from the back-yard garden in a dark blue dress, white scarf, silver cross necklace, light make up and her hair neatly done. Her Bible in one hand and purse in the other Janet said, "Good morning. I guess I'm ready."
"Well, good morning young lady," Cindy smiled, "You sure clean up good."
They laughed a bit and were off walking to the church across the road. Janet felt wonderful not to be sitting in her living room alone with a cup of coffee on Sunday morning. Through the lot with a few cars already there they went and Cindy led the way. Inside they entered a classroom near the kitchen where four other women about Cindy's age were already sitting at a wooden table talking and laughing.
"Look at this, Cindy brought us a new friend," one of them said.
"Good morning." "Welcome." different voices were saying.
Cindy introduced Janet and they sat down to coffee with the girls. They got Janet a cup to use and told her she could bring one from home next time, if she wanted to. Later, Janet was touched when Cindy told her the group had prayed for her when she lost her husband last January. Time passed quickly and Janet soon heard others in the building and it was almost time for the service to start. Janet felt good, Cindy's friends, Sylvia, Doris, Beth and Lynnette, felt like her friends.
Cindy was introducing her to everyone as they moved toward the sanctuary. Janet met the pastor and began to feel like she could fit in. She went and found a place to sit near Cindy and Dave. She felt the air conditioning just as someone offered her a lap blanket in case she felt cold.
Later that summer Cindy and Janet chose a place in the fence and David put a gate in it. Oh yes, and Janet found a coffee cup to take over and leave at the church for Sunday mornings.
34"A new command I give you; Love one another. As I have loved you, so you must love one another. 35By this everyone will know that you are my disciples, if you love one another."
John 13:34&35
This is the Journey
« Back to The Journey