Disaster Response
Welcome to the Northern Ohio District Brethren Disaster Ministries Page. We have a team that travels each year in the spring and fall. We hope you are able to join us on one of our upcoming disaster ministry trips.
You can find our current schedules here: https://www.brethren.org/bdm/rebuild/schedules/
Jan 4, 2021 COVID-19 Update from Brethren Disaster Ministries
Project 1 in Bayboro, NC opened in Sept 2020 to continue Hurricane Florence rebuilding. The current plan is for volunteers to continue work on this site through the end of March 2021 as the COVID environment will allow. This will be the only BDM Rebuild site open during this time.
Project 2 in Dayton, OH began work in Mid-July 2020 on the recovery from the 2019 Memorial Day tornadoes that hit the Miami Valley area. This site will be paused until April 2021 when it will restart as the only BDM Rebuilding site open until circumstances will allow that to change.
All current and future volunteer opportunities with BDM require new safety protocol and consent forms beyond what was previously in place as we strive to provide safe volunteer opportunities in this COVID-19 environment. Specific COVID-19 safety protocols are in place and all volunteers will be expected to follow them in order to serve.
All of the dates named for future volunteers are subject to change depending on CDC guidance, restrictions from local officials in the project site areas and other states, and the local BDM partners in those areas being willing to accept volunteers. We are in close contact with these partners while monitoring when it will be acceptable to send volunteers without imposing any health concerns for our volunteers, the host community and most importantly the homeowners. If any further extension of these dates needs to be made in the coming weeks or months, it will be announced first with the groups and leaders on the schedule, and then publicly.
These schedules will be updated as decisions are made in the coming weeks and months.
Check out additional resources and links on this page as well. Thank you!
Contact Disaster Coordinator for More Info:
Brenda Hostetler, 330-682-9123

CDS has a goal of providing 2,500 IKOCs by the end of September 2020. To do this, we are asking individuals and congregations to commit to helping us make them. We are asking your help in spreading the news about the kits. We will be contacting the district offices soon to also ask for their help and we are hoping that you will be willing to work with your district leadership to help with any or all or any of the following:
Publicize the need for the IKOCs, as soon as possible, including some information on typical disasters and why they are needed. (Please contact CDS for ideas or wording if you need it)

Encourage the production of the kits. CDS can help with ideas on how this can be done safely and in line with local restrictions. Recently one congregation provided the items on separate tables and individuals or families arranged for a time when they would come to complete a certain number of kits. They were able to complete 200!
Let people know that if they are unable to physically make kits, they can donate by check or online to the effort. We will be providing matching funds, if needed, to those who wish to make kits but struggle with covering the cost.

Encourage and facilitate individuals and congregations to work together in order to be able to buy items in bulk to get a better price.
Facilitate the sending of the completed kits or if you are within driving distance of the New Windsor office, facilitate the delivery of the kits to the Brethren Service Center warehouse. Shipping information will be provided by CDS upon completion of the kits.
Brethren Disaster Ministries has given the District Disaster Coordinator information about how we volunteers will work during this COVID event. If you have been following the news about protecting ourselves and others this information will not come as a surprise. Remember we are to help others and with that comes the opportunity to help ourselves. Please read and share this new information with your church family and friends.
Guidelines for BDM Housing Consent Agreement Page 1 Consent Agreement Page 2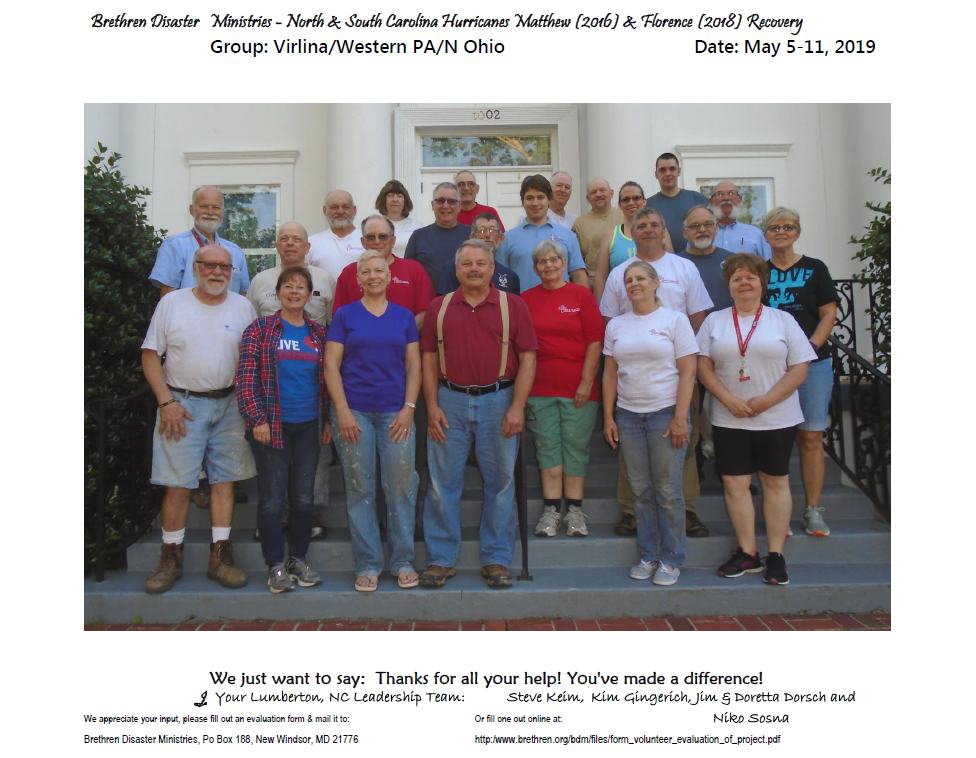 Picture courtesy of Brethren Disaster Ministries: Spring 2019 Disaster Ministry Team - Lumberton, NC
Brenda Hostetler, Disaster Coordinator
hjbrenda@aol.com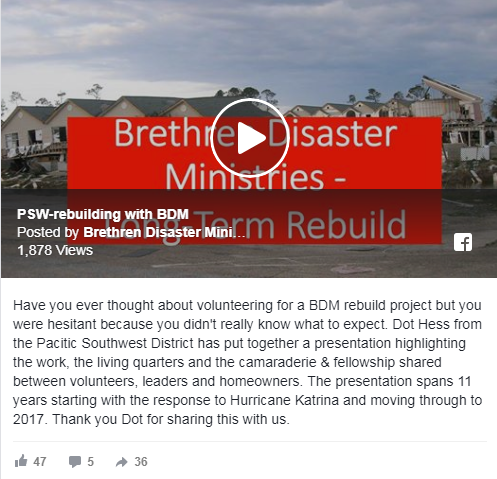 BDM Facebook Video About Projects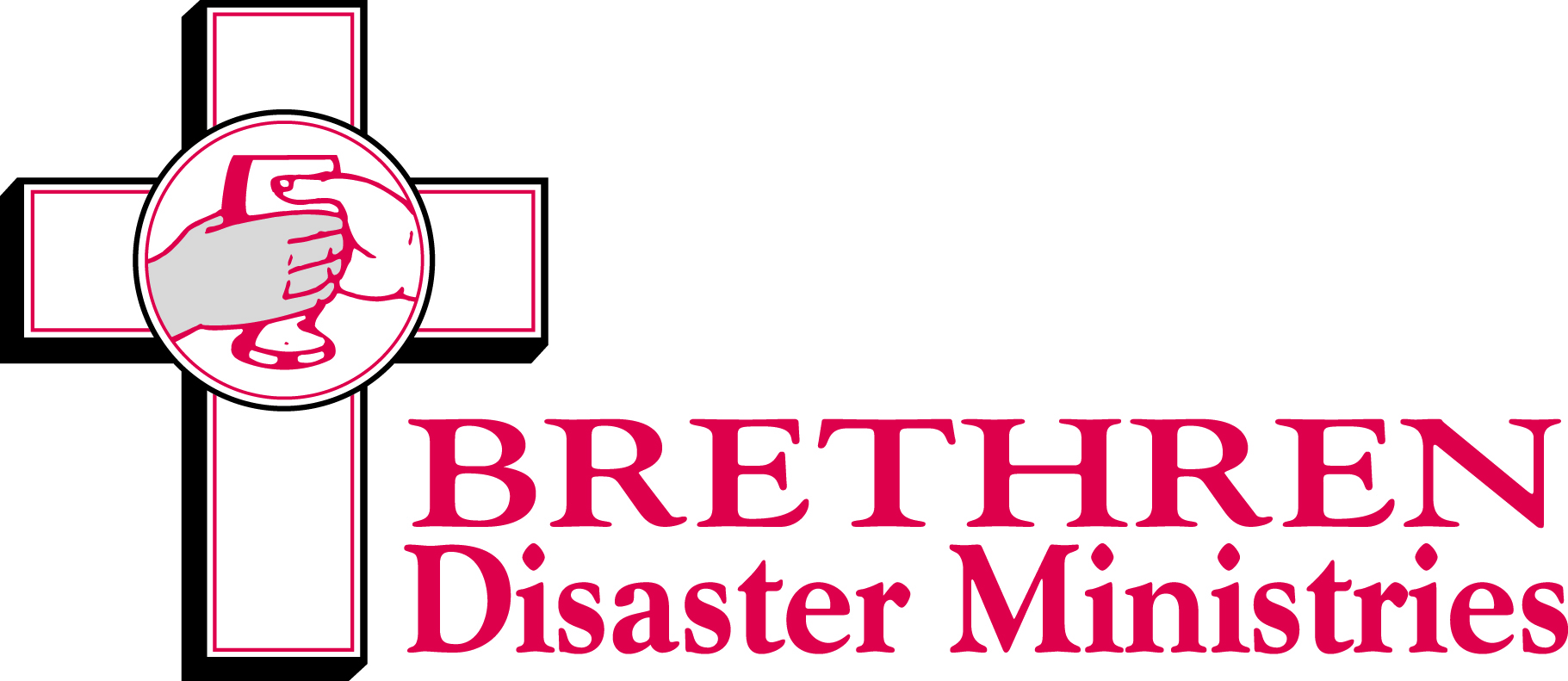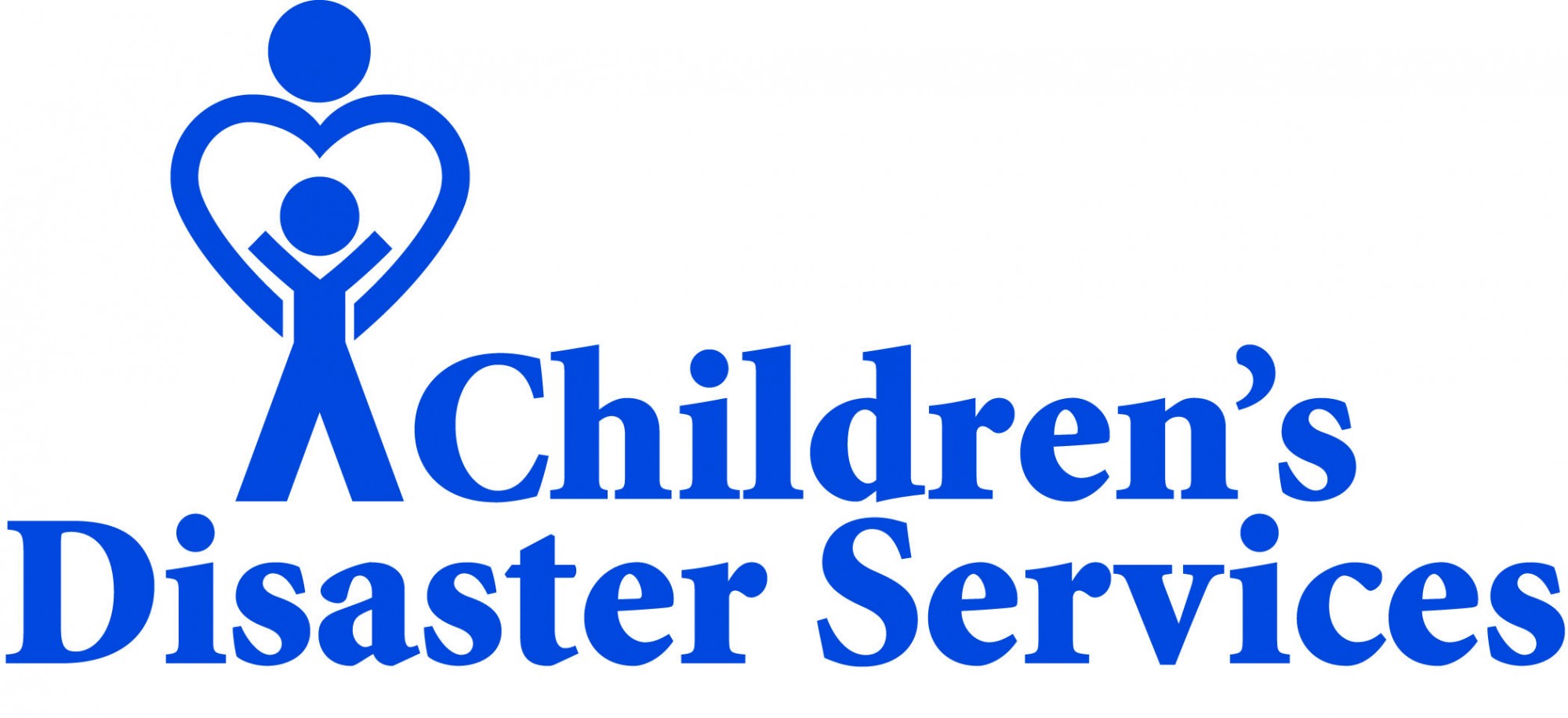 Check out important updates via VOAD: