Youth & Young Adults
The Northern Ohio District has many opportunities for youth and young adults to gather together. Events are planned year-round and everyone is welcome! So bring your siblings, your cousins, your friends, your church group, and anyone else who might be interested, because the more, the merrier!
Age Groups
Junior High: 6th-8th graders
Senior High: 9th-12th graders & first year out of high school
Young Adult: out of high school, ages 18-30s
Upcoming Events
Due to COVID-19, most Northern Ohio District Youth & Young Adult events will be held virtually. We are monitoring the situation for when in-person events can be safely planned, and those events will practice safe social distancing.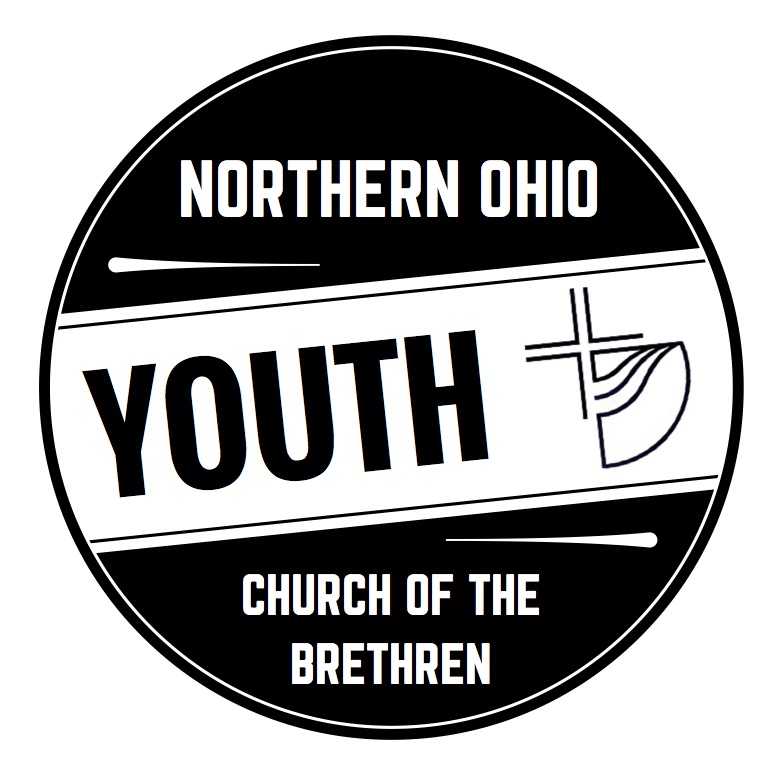 Youth Zoom Game Night & Devotion - Every Monday Night
Join us for online every week over Zoom for interactive games and a devotion! Email jenny@nohcob.org for the login information and link. FYI - sometimes two devices are needed, one for Zoom and one for a game controller.
Who:
Junior High & Senior High
When:
Every Monday night at 7:30-8:30p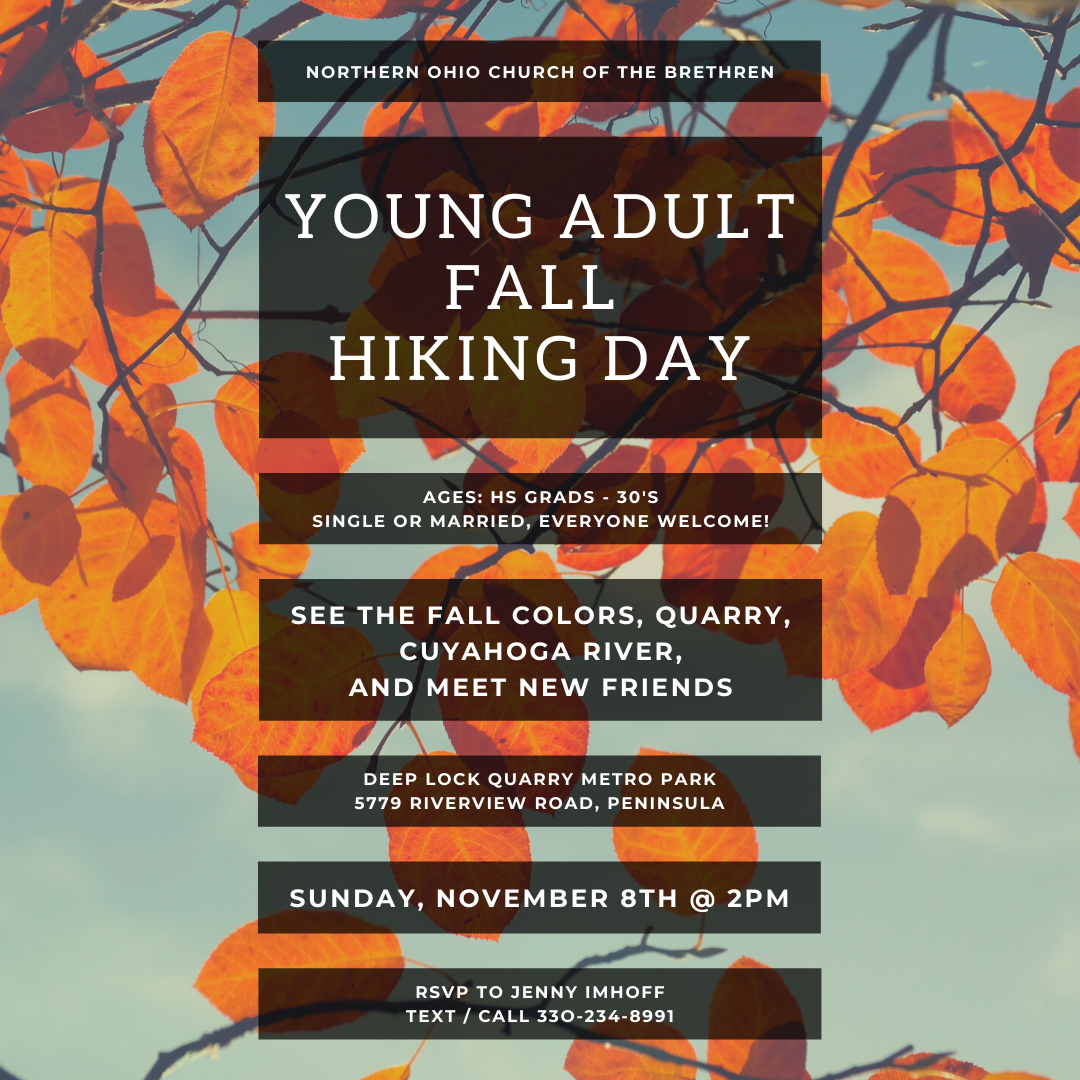 Young Adult Fall Hiking Day - November 8
Bring your friends and meet other young adults from the area! We will meet at 2pm for hiking, fun, and fellowship. RSVP to Jenny at 330.234.8991 or on the Facebook event page.
Who:
Anyone who is a recent HS grad through their 30's, single or married, is welcome!
When:
Sunday, November 8, 2020 at 2pm
Where:
Deep Lock Quarry Metro Park
5779 Riverview Road, Peninsula OH
Related Events
In addition to district sponsored events, please check out these additional denominational events hosted by Inspiration Hills Camp and the Church of the Brethren Youth & Young Adult Ministries Office.
For more information:
https://www.brethren.org/yya/
https://www.brethren.org/workcamps/
http://www.inspirationhillscamp.org/
Junior High Events:
November 1, 2020 - National Junior High Sunday
June 20-25, 2021 - Junior High Camp @ Inspiration Hills Camp
Summer 2021 - National Junior High Conference @ Elizabethtown College, Elizabethtown PA
Senior High Events:
April 24-28, 2021 - Christian Citizenship Seminar (online)
May 2, 2021 - National Youth Sunday
June 13-18, 2021 - Senior High Camp @ Inspiration Hills Camp
Summer 2022 - National Youth Conference @ Colorado State University, Fort Collins CO
Young Adult Events:
May 28-31, 2021 - National Young Adult Conference @ Montreat Conference Center, Montreat NC
Summer 2021 - Ministry Summer Service