District Conference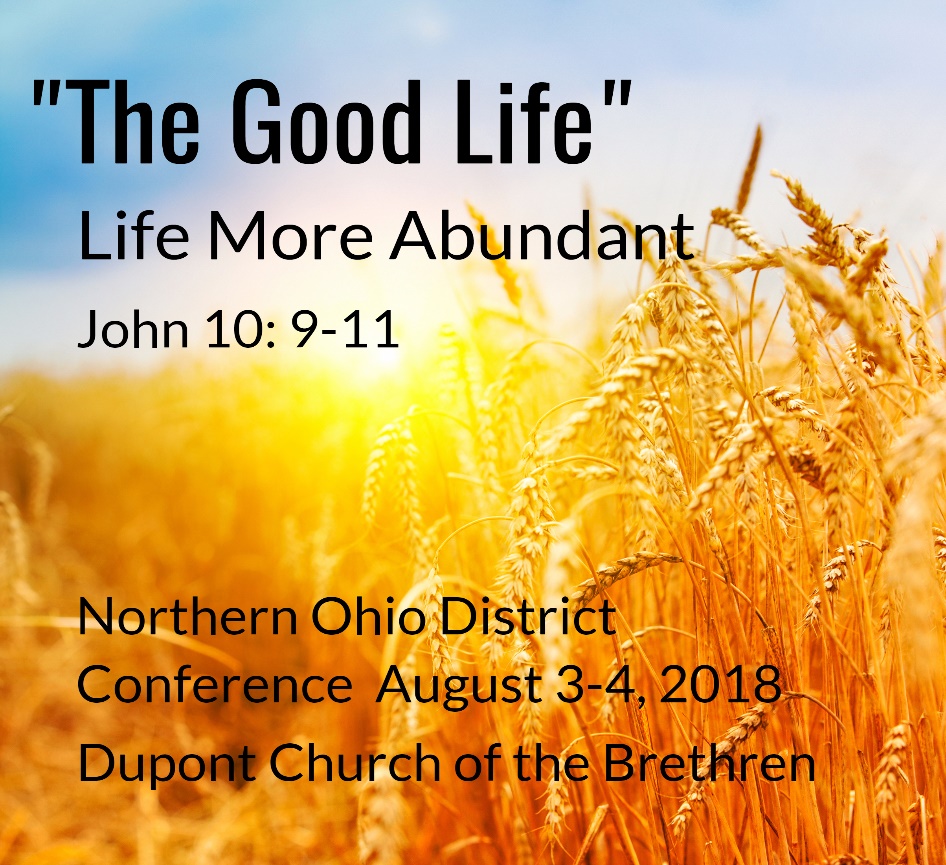 Northern Ohio District Conference 2018
"The Good Life" John 10:9-11
August 3-4, 2018
Dupont Church of the Brethren
104 N. River Street, Dupont, OH 45837

Moderator, Terry Porter, Ordained Minister (Dupont CoB)
---
Some highlights:

Pre-Conference Workshop: "Sharing the Good Life" led by Kayla
Alphonse, pastor of the Miami Church of the Brethren

Friday Night: Speaker—Moderator Terry Porter

Friday Night: Performing Arts Camp led by our youth

Saturday Night: Speaker—Jeff Carter, President Bethany Seminary

ICE CREAM!
Click Here to Register Online.

Please see the Peace Auction flyer on our District Conference drop down menu for items needed for the 30th Annual Peace Auction!
---
District Conference Officers and Central Committee:

Moderator Terry Porter – 2019 (Dupont)

Moderator-Elect Doug Price – 2020 (Elm Street)

Past Moderator Patrick Bailey – 2018 (North Bend)

Clerk Nancy Jacobsen – 2020 (Mount Pleasant)

Terry Vaught – 2018 (Paradise)

Bob Patalano – 2019 (Ashland Dickey)

Michael Huffaker – 2020 (Sugar Creek West)