Youth News
Upcoming Events:
Get Ready for National Youth Conference!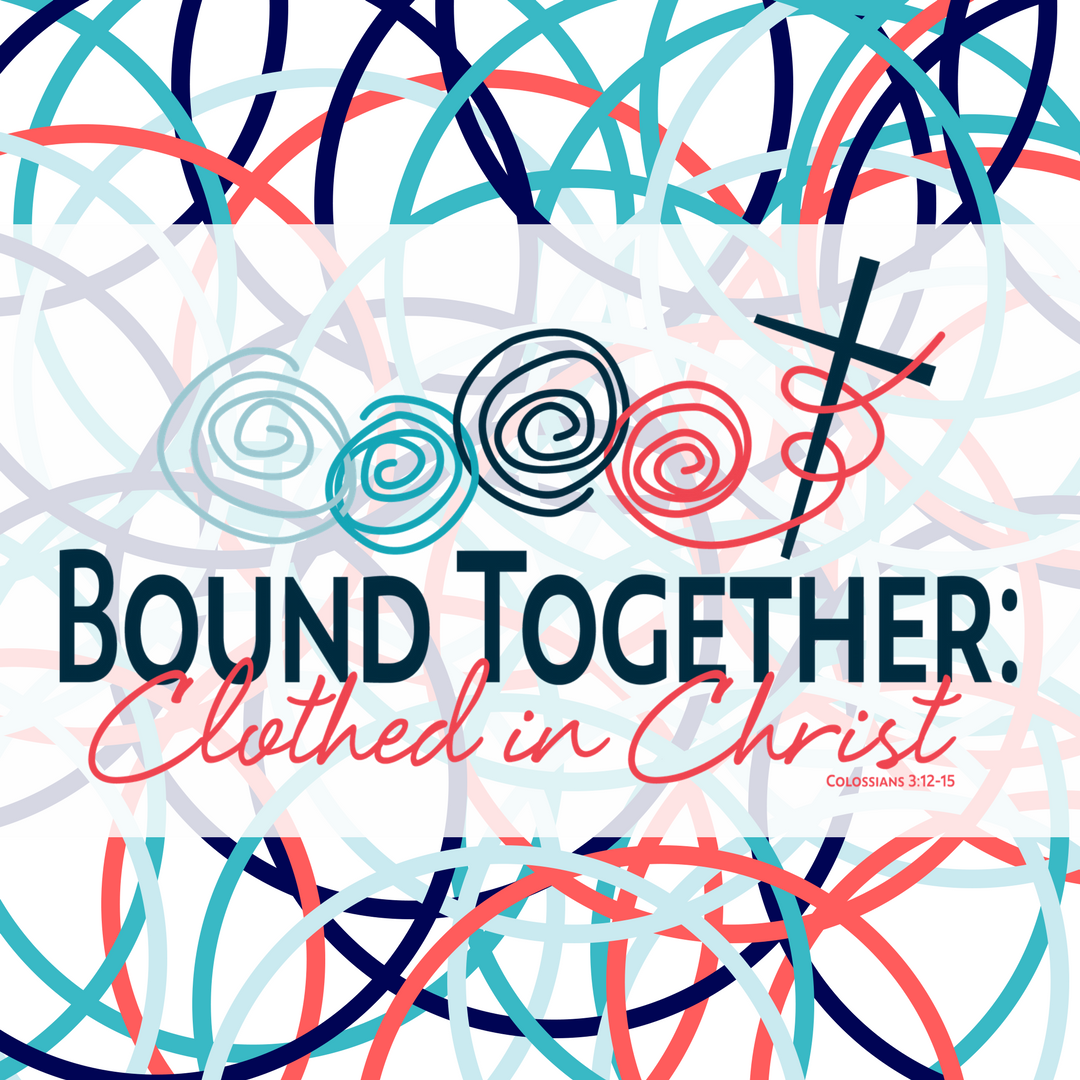 Click HERE for the NYC schedule.
FAQ about NYC for Advisors.
FAQ about NYC for Youth.
**For those attending NYC, Northern Ohio Youth will be looking forward to sit together in worship, gather for meals, and hang out together during free time. Join to get updates throughout the week about meeting times and locations. Text "@nycohio" to the number 81010. More details on how to receive updates.
July 21-26, 2018: Sr High National Youth Conference @ Fort Collins University
August 3-4, 2018: District Conference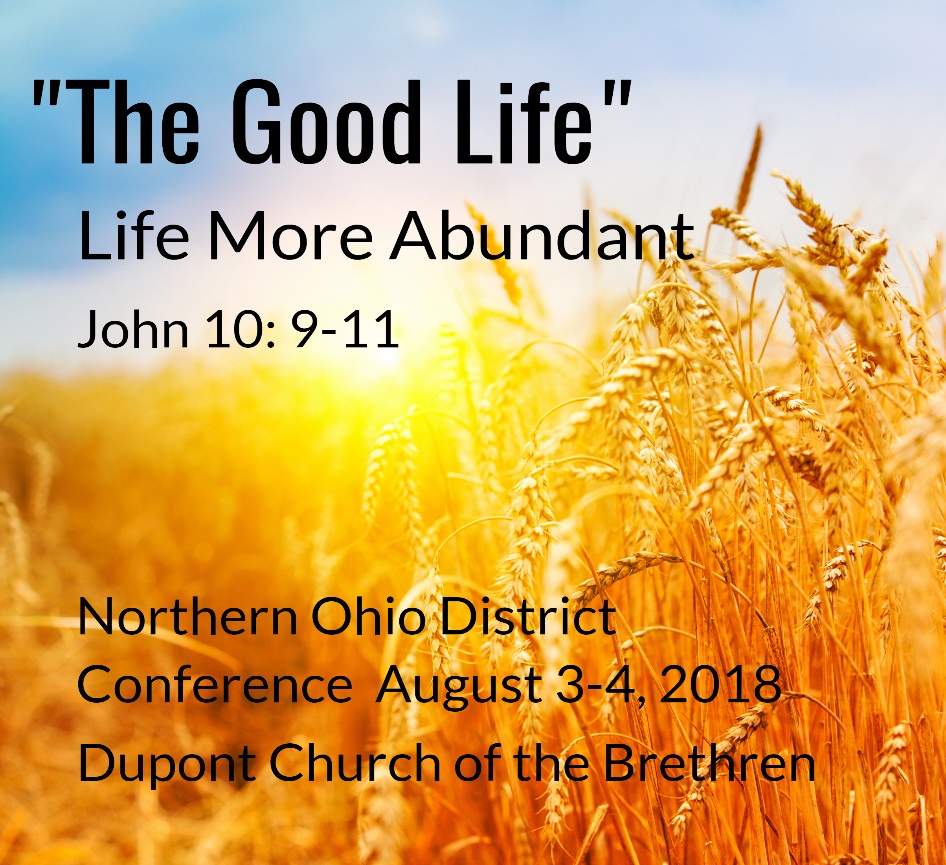 District Conference is at Dupont C.O.B. this year! Registration can be found here. Paper registrations or online registrations are accepted. All youth and adults will need to register and fill out youth registration forms. Youth and adults also need to fill out this Liability form for the Community Center that we will be visiting on Saturday afternoon. Below is a rough schedule with activities possibly changing.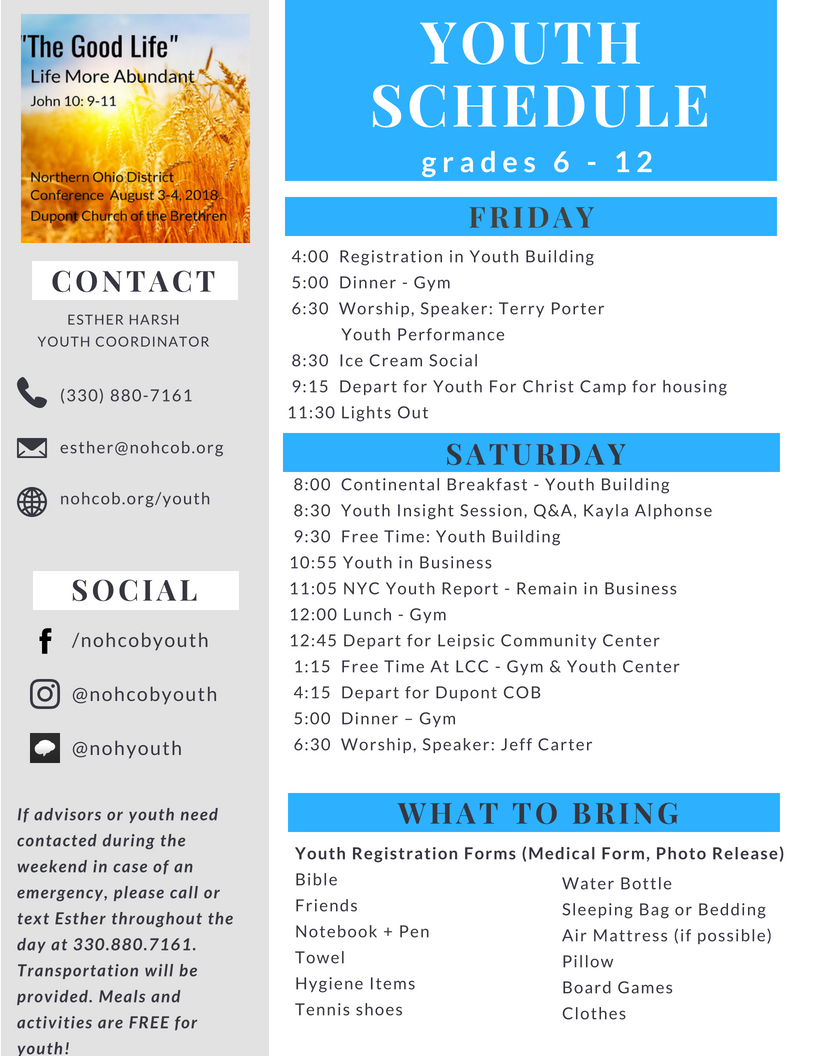 November 10-11, 2018: Powerhouse Regional Youth Conference

Follow Us!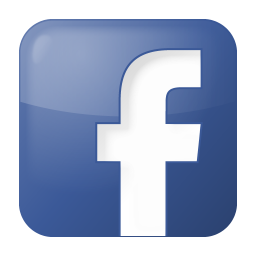 /nohcobyouth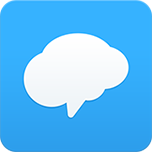 Sign up for texts!
Contact Esther:
(District Youth Coordinator)
330.880.7161
Office Hours: Monday 9AM - 5PM
Visits/meetings welcomed anytime by appointment.
News:
REGISTRATION FORMS: All events require registration forms. CLICK HERE, PRINT, AND BRING these forms with you to the event!
Are you interested in being on the Advisor and Youth Cabinet for Sr. High?Have recommendations of youth or advisors? CLICK HERE to fill out a recommendation form.
News for NYC!
Join our District Youth at National Youth Conference July 21-26, 2018 at Fort Collins, Colorado! CLICK HERE for more details. For the most updated information, follow their facebook page.
Click on the pic below to go to NYC's Facebook page.