Youth News
Upcoming Events:
District Youth @ Cedar Point: September 7
Meet at Cedar Point of the District Office. RSVP is mandatory by Tuesday, September 3rd. Ticket cost is $43. Bring money for dinner. Transportation by adult cabinet members/youth advisors. You may also meet us at the park. Contact Esther at 330.880.7161 for more details. Park hours: 1PM-10PM. Registration forms required.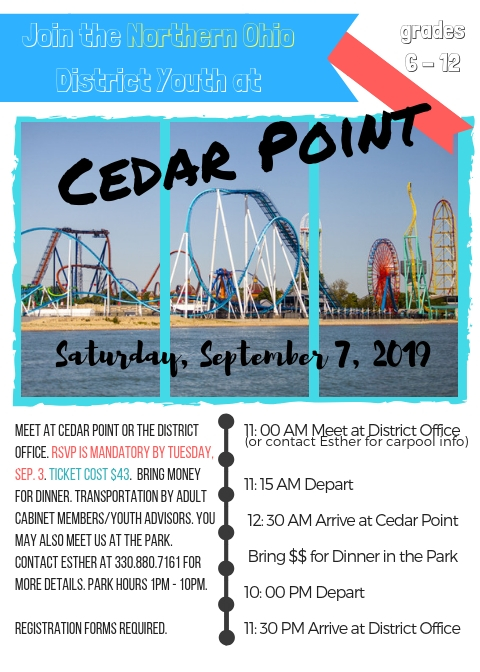 Powerhouse Regional Youth Conference: November 16 - 17 @ Camp Alexander Mack
The Powerhouse regional youth conference will return to Camp Mack again this year, providing a weekend of worship, workshops, music, recreation, and more for senior high youth in the Midwest and their advisors. We hope you can join us Nov. 16-17 for this action-packed weekend! We will be transporting youth at no cost. Details to come later for registration and price.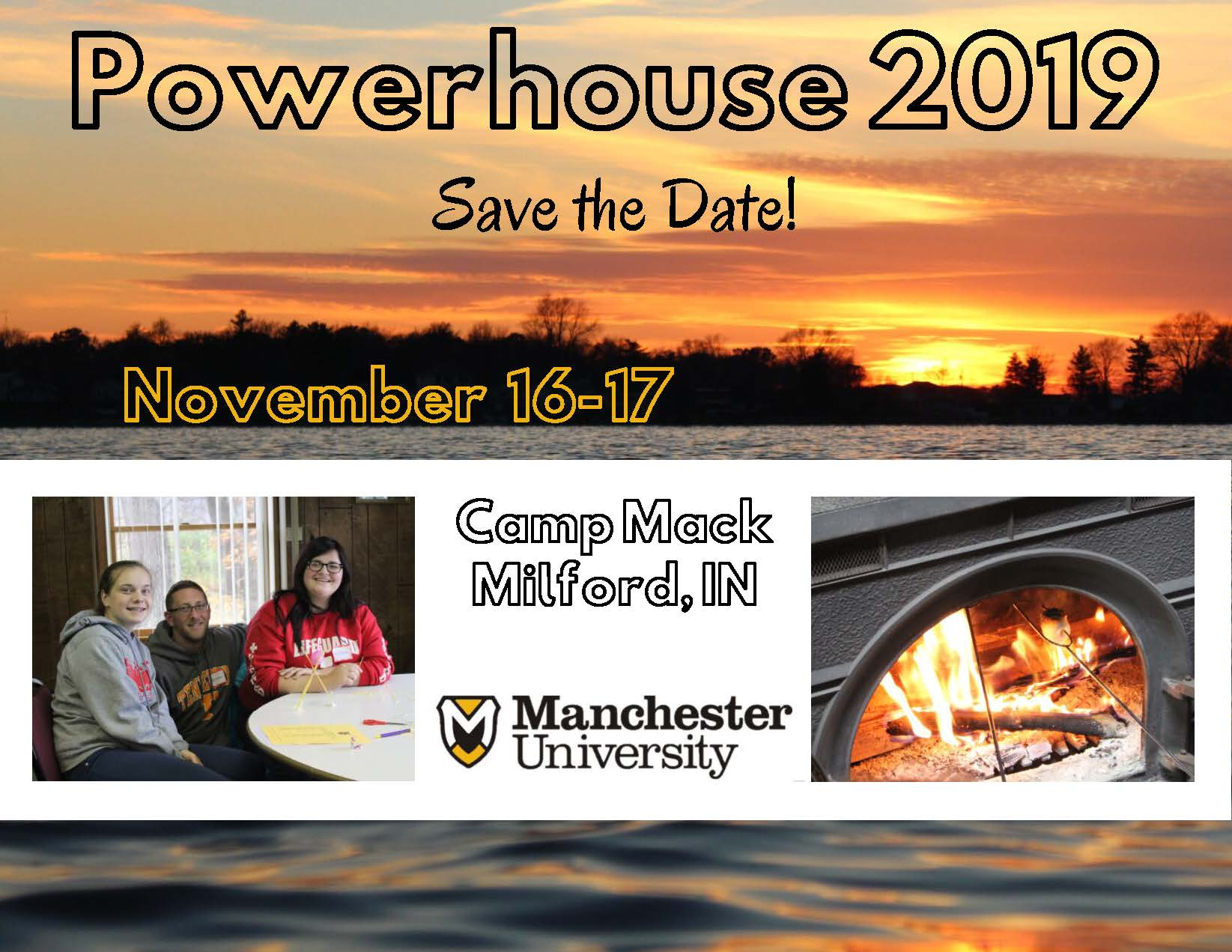 Follow Us!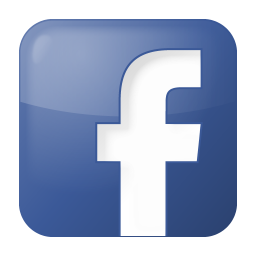 /nohcobyouth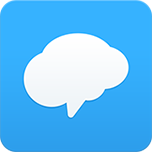 Sign up for texts!
Contact Esther:
(District Youth Coordinator)
330.880.7161
Office Hours: Monday 9AM - 5PM
Visits/meetings welcomed anytime by appointment.
News:
REGISTRATION FORMS: All events require registration forms. CLICK HERE, PRINT, AND BRING these forms with you to the event!
Are you interested in being on the Advisor and Youth Cabinet for Sr. High? Have recommendations of youth or advisors? CLICK HERE to fill out a recommendation form.
NEW SHIRTS! Come to an event to snag one!