Disaster Response
Welcome to the Northern Ohio District Brethren Disaster Ministries Page. We have a team that travels each year in the spring and fall. We hope you are able to join us on one of our upcoming disaster ministry trips.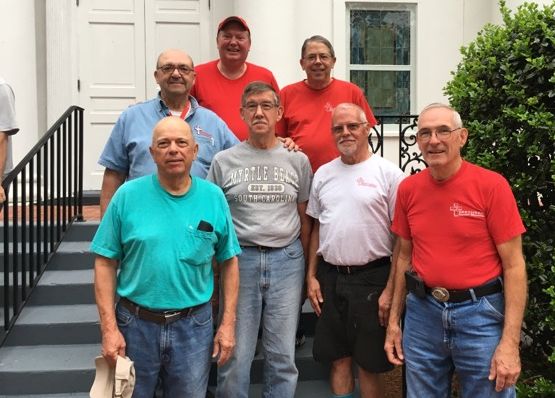 Fall 2018 Disaster Ministry Team - Lumberton, NC & Marion, SC
Northern Ohio Disaster Newsletter for May 2018
Our next trip is October 7 and we are going to North Carolina. (Not too far from the last project). There is a different twist on this project and here is the information.
Attached, please find the schedule for Projects 1 and 2. Since the housing has been combined for these projects, they have been renamed Carolina's 1 (formerly Marion, SC) and Carolina's 2 (formerly Lumberton, NC) and the schedule has been combined.
Please see attached document about the housing and some information that should be shared with each group as they prepare to head out for their assigned volunteer week.
As always if you have any questions, please do not hesitate to contact me.
Grace & Peace
Terry Goodger, Rebuild Program Assistant
There are two attachments with further information please read then and share the information with you church and friends. We would like to have a new person go with us each time we go. So, if you can find someone to go the week of October 7, 2018, please contact Bob or Brenda for more information.
Brenda Hostetler
hjbrenda@aol.com
Bob Patalano
mrpatalano@frontier.com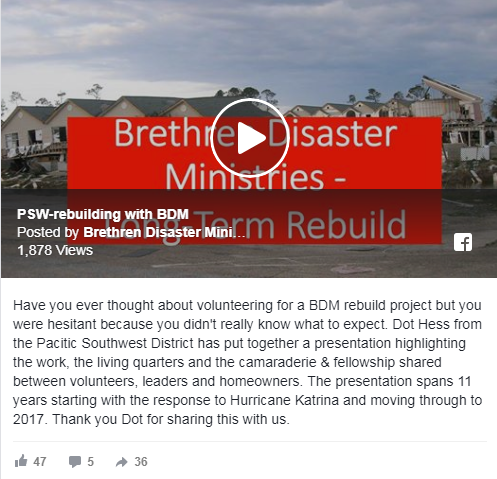 BDM Facebook Video About Projects
Link to 2019 Brethren Disaster Ministries Project Dates
Link to Carolina's Project Site Information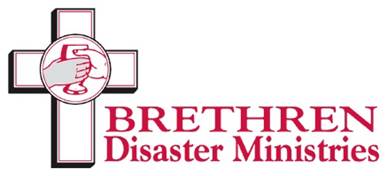 Link to 2019 Brethren Disaster Ministries News and Projects
Click Here for 2017 Project Photos
Check out important updates via VOAD: