2021 Online Peace Auction
Artisans from around the district have donated many pieces to this year's auction! Due to the virtual format of District Conference this year, our auction will be held online as well.
Proceeds benefit the Peace Endowment Fund, which is intended to fund Biblical peace education efforts in the district and the work of our District Peace and Conciliation Advocate. To learn more about this work in our district, please visit the Peace and Conciliation page.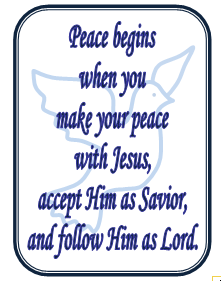 Bidding is closed. A special thank you to those who participated in the auction. Watch your phone/email for information on who the winners are. This is a project of the Northern Ohio District Church of the Brethren. Auction proceeds go to the Peace Endowment Fund.

Contacts will be made to arrange delivering/mailing the items to you. For any questions, call Billi Janet at 330-418-1148.